Sir Rod Stewart's assault case in Florida over a claim that he punched a security guard at a luxury hotel is unlikely to go to trial, a US court has heard.
The 75-year-old singer has been charged with simple battery, after allegedly punching Jesse Dixon in the chest at the Breakers Palm Beach Hotel on New Year's Eve.
His son, Sean, 40, has received the same charge after reportedly getting "nose to nose" with Mr Dixon during the dispute.
Both men have pleaded not guilty.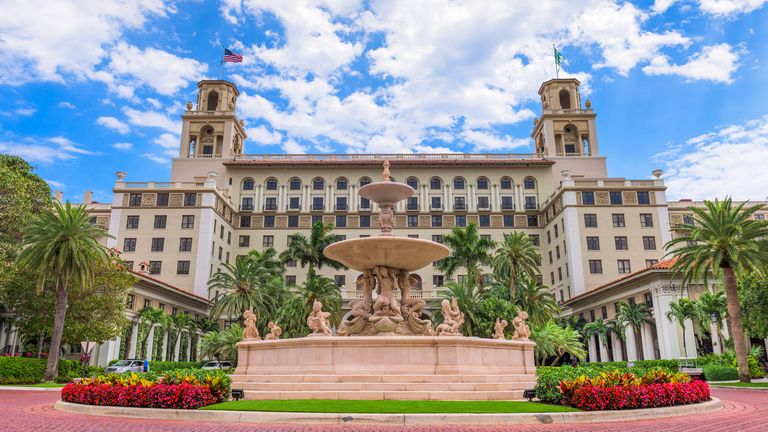 The alleged altercation is said to have occurred after Sir Rod and his family tried unsuccessfully to gain access to a private children's event at the five-star venue.
The pre-trial hearing, which had been postponed from February due to coronavirus, took place on Zoom.
Defence lawyer Guy Fronstin, who is representing both Sir Rod and his son, told Judge August Bonavita he has been in touch with prosecutors and the case is likely to be resolved before it reaches the trial stage.
He said: "We have been in communication with the state. We are asking for one more rollover for pre-trial.
"All indications are this is going to resolve without a trial but there's still some work to be done on it."
In his witness statement, Mr Dixon alleges he was "shoved backwards" by Sean Stewart as the argument at the check-in area escalated, after which he says he was "punched" by Sir Rod "in his left ribcage area".
Witness statements were also taken from two other members of hotel staff.
According to the Palm Beach Police arrest notice, hotel CCTV capturing the altercation was previously assessed by the arresting officer.
A previous hearing heard that the defence team is trying to locate a video in relation to the case. It is unclear whether this is the CCTV footage, or additional video footage.
Neither Sir Rod nor his son joined the Zoom call.
The next pre-trial hearing is set for Friday 4 December.
:: Subscribe to the Backstage podcast on Apple Podcasts, Google Podcasts, Spotify, Spreaker
Sir Rod has been married to model Penny Lancaster, 49, since 2007.
He has eight children in total, split between three marriages. Sean is his third child, who he had with his first wife Alana Stewart in 1980.