Dame Olivia de Havilland, who played Melanie Hamilton in Gone With The Wind, has died at the age of 104.
The star passed away in Paris, her representative confirmed.
A statement said: "Last night, the world lost an international treasure, and I lost a dear friend and beloved client. She died peacefully in Paris."
De Havilland appeared in 49 feature films between the 1930s and 1980s, and was made a dame for services to drama in 2017.
In the 1930s, she was known for an on-screen partnership with Errol Flynn oin films including The Charge Of The Light Brigade (1936) and The Adventures Of Robin Hood (1938). The pair never became romantically involved, however.
Following Gone With The Wind, released in 1939, she received the first of five Oscar nominations, and the only one for Best Supporting Actress.
She went on to be nominated for Best Actress for her roles in four movies all released in the 1940s: Hold Back the Dawn, To Each His Own, The Snake Pit and The Heiress, winning for To Each His Own and The Heiress.
She also worked in theatre and television.
De Havilland was born in Tokyo to British parents on 1 July 1916 – the first day of the Battle of the Somme.
The family moving to California when she was three and she had lived in Paris since the 1950s.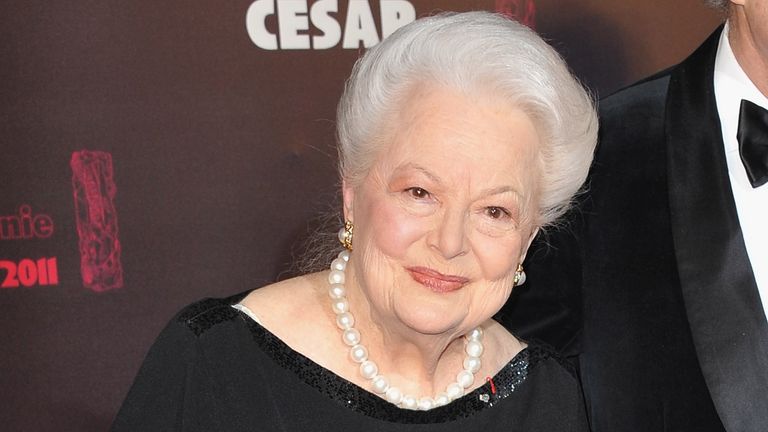 Her younger sister Joan Fontaine was also an actress, winning an Oscar for her role in Alfred Hitchcock's 1941 thriller Suspicion.
Their mother had studied drama in London and passed on her knowledge to her daughters.
After taking the lead roles in school plays, De Havilland was thinking of becoming an arts teacher and won a scholarship to study at Mills College, Berkeley.
But she never took up the opportunity because she was spotted by a scout for director Max Reinhardt while playing Puck in a school production of A Midsummer Night's Dream.