Apple has seen its market value hit $2trn (£1.52trn) for the first time as shares in US tech companies enjoy a surge in popularity amid the coronavirus crisis.
The iPhone maker's stock reached the milestone, topping $468 per share, during early trading on Wall Street following a leap of almost 60% in the value of its shares during the year to date.
However, the momentum slipped as Wednesday's market close neared.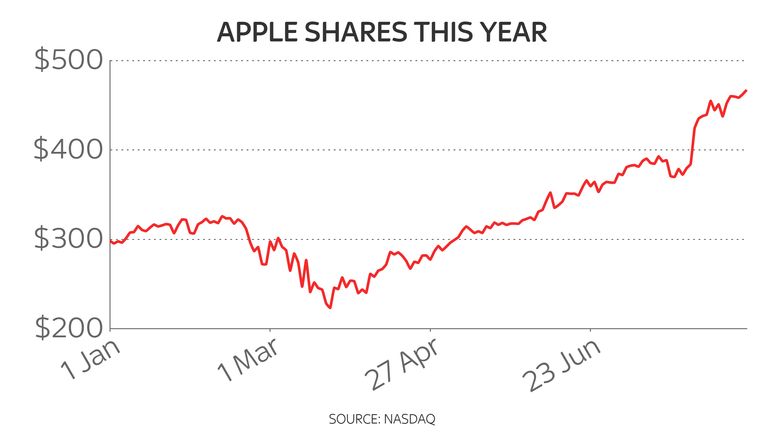 It was almost exactly two years ago that the company's so-called market capitalisation hit $1trn.
Market experts have credited a wider rise in tech firm shares this year on resilience in the face of COVID-19 chaos for the global economy.
Demand has also been driven by the flood of cheap money created by the US central bank to support the economy as it recovers from its largest slump since the Great Depression.
A global catastrophe for stock markets worldwide in February and March was followed by the tech-focused Nasdaq hitting record levels in June.
The broad-based S&P 500, America's main stock market, struck new highs on Tuesday – in sharp contrast to London's FTSE 100 which remains almost 20% below its peak this year because its constituent companies are more exposed to the crisis.
In the case of Apple, the disruption it has experienced began early in the year as factories in China – where its core electronic products are made – entered lockdown.
The company also shut Apple stores globally.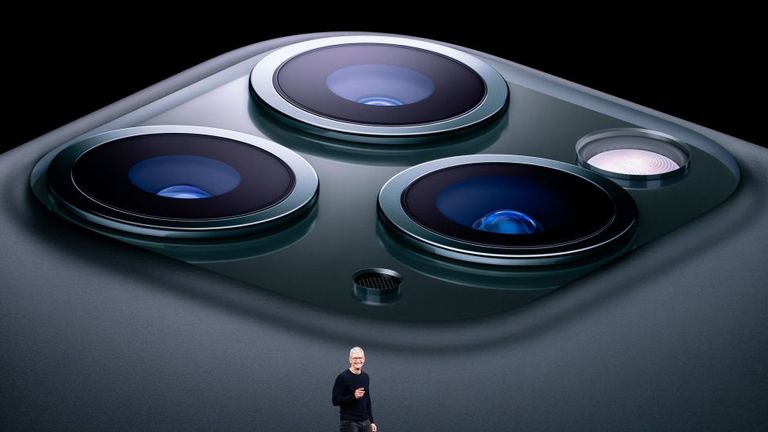 However, the manufacturing disruption proved short-lived and its stock rallied hard after it reported 11% growth in revenue during the April-June quarter and rising profits.
The performance eased concerns investors may have had that demand for top of the range iPhones and iPads would be knocked as millions of customers pondered whether they were at risk of losing their jobs.
:: Listen to the Daily podcast on Apple Podcasts, Google Podcasts, Spotify, Spreaker
The bet now is that Apple will prosper more in the post-coronavirus world where more people are likely to be working from home.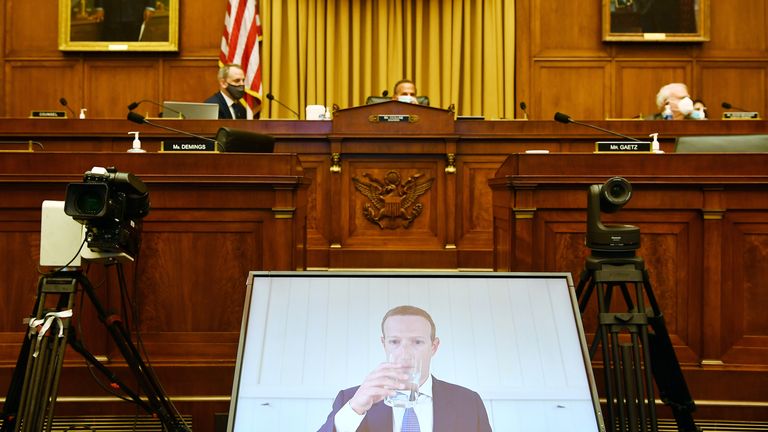 The share price reaction that followed the last corporate results saw Apple surpass oil firm Saudi Aramco as the world's most valuable listed company.
Online solutions such as cloud storage have helped tech rivals including Google-owner Alphabet and Microsoft also surge while Amazon stock has benefited too from its entertainment and massive online shopping capabilities.
Chris Beauchamp, chief market analyst at IG, said the only potential threat to the tech rally ahead was the US presidential election.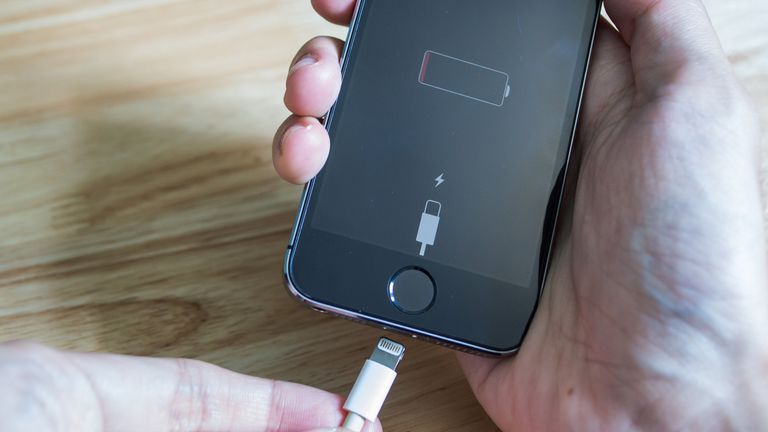 He wrote: "Tech stocks continue to solidify their lead over the rest of the market, and Apple's push to $2trn in market cap is yet another lesson in how investors continue to back the winners, clinging to the proven performance of the smartphone titan and other FAANG stocks even as concerns grow about the pace of the economic recovery.
"The big theme driving this market is growth, and Apple, along with the other big tech stocks, has shown that it can still demonstrate this even in these rare times."