A white supremacist who killed 51 Muslim worshippers in New Zealand's deadliest shooting has been sentenced to life without parole.
It's the longest prison term handed out in New Zealand's legal history, and a penalty never before used in the country.
Brenton Tarrant's sentence follows three days of emotionally charged statements from his victims in a Christchurch court.
It had previously emerged he would not speak before Justice Cameron Mander handed down his sentence, but would instead comment through a court-appointed lawyer.
That decision eased fears Tarrant, who had chosen to defend himself, would use his submission in court to promote his extremist ideology.
The 29-year-old Australian initially denied all charges against him but later admitted to 51 counts of murder, 40 of attempted murder and one charge of committing a terrorist act during the 2019 shooting rampage at two Christchurch mosques which he livestreamed on Facebook.
Tarrant was largely emotionless during the last three days in court as more than 90 victims gave harrowing accounts of the attack and its traumatic impact on their lives.
The grieving victims rejected Tarrant's white supremacist world view and urged the court to ensure he is never freed.
Aden Diriye's young son was shot dead in the massacre and his statement was read by his other son, Abdiramen Ibrahim.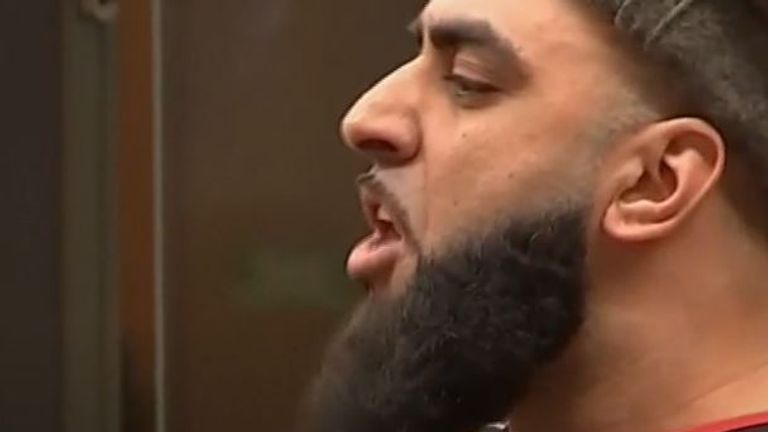 In it he said: "This terrorist killed my beloved three-year-old son, and to me it is as though you have killed the whole of New Zealand."
Ahad Nabi lost his elderly father, Haji Mohemmed Daoud Nabi, and also spoke directly to Tarrant, saying: "You hurt my father, but you never took him away from me.
"While you are in prison you will come to the reality that you are now in hell and only the fire awaits you.
"Your father was a garbage man, you became trash of society, he is ashamed of your identity. You deserved to be buried in a landfill.
Prosecutors had said Tarrant wanted to instil fear in those he described as invaders and that he carefully planned the attacks to cause maximum carnage.