DJ Erick Morillo – famous for his hit 1993 song I Like To Move It – has been found dead in Florida.
The body of the 49-year-old musician was discovered at a property in Miami Beach this morning, according to police.
His 1993 classic. released under the name Reel 2 Real, has stood the test of time, featuring in adverts, films and as a ringtone over the years.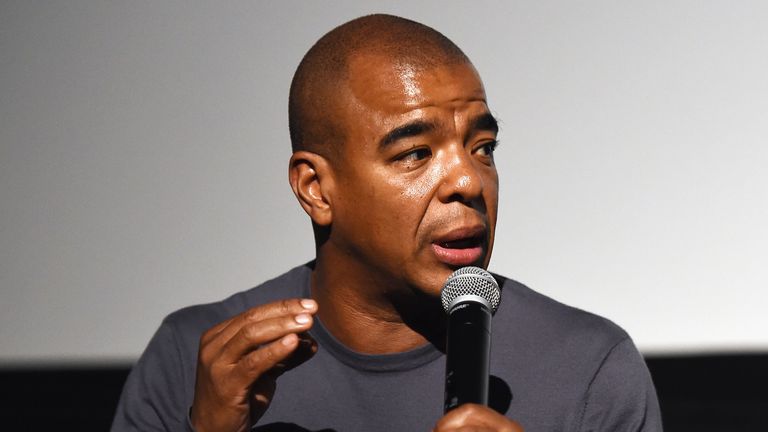 Miami Police officer Ernesto Rodriguez said: "We received a 911 call this morning at 10.42am to 5660 La Gorce Drive.
"Detectives are currently on scene and in the preliminary stages of the investigation."
On August 6, the DJ was arrested and charged with sexual battery against a woman, another DJ who had been working at a private party on an exclusive Miami island with him in December 2019.
She went to his Miami Beach home after, along with another woman, and claimed Morillo "made several advances towards her, some sexual in nature, but she refused all of his attempts."
Jersey Shore star DJ Pauly D was among those paying tribute on social media, tweeting: "Sad News ?? A True Legend. Erick Morillo RIP."
Musician Yousef said: "Can't believe it. Only spoke to him last week …. he was troubled, less than perfect but was always amazing to me and helped us get circus going in the early days, and we had many amazing times over the 20 years we we're friends. Genuinely gutted. RIP @ErickMorillo."
Born in New York, Morillo spent most of his early years in Cartegena, Colombia, before moving back to the US aged 11 to live with his mother and sister in Union City, New Jersey.
He began DJing at weddings for friends and family at the young age of 11, while attending a private grammar school.
The Colombian-American DJ produced music under several different pseudonyms, including Reel 2 Real for I Like To Move It, which reached number 5 on the UK singles chart in 1994.
The song became an international dance hit and made Morillo a millionaire as he flew between Europe and the US weekly to tape MTV Europe.
He followed the single up with a full-length album, Move It!, released in 2004 which did particularly well in the UK.
In recent years the song has maintained its popularity after featuring in the popular Madagascar film franchise.
Despite the song's roaring success, Morillo feared it may have hurt his creative drive and street credibility so produced new music under the Erick Morillo Project then became a favourite on the DJ circuit in Ibiza, Europe and Australia.
Morillo was a three-time winner of Best International DJ, in 2002, 2006 and 2009, receiving a total of 15 nomination from 1998-2010.
He later set up his own management company with four other DJS and producers, and his own imprint, Subliminal Records – which he described as "ghetto music but with class".
In 2013, Morillo had to be escorted off stage in Long Island after 45 minutes due to "erratic behaviour" after reportedly appearing dazed when he began and at one point leaving the stage and a single on a loop.